Please see below a recap with photos and video of the fifth La Martina female beach polo tournament, which took place yesterday, Thursday April 25th, on the sands of Miami Beach between 20th and 22nd streets. With 24 female polo players in competition, this event precedes the mens Beach Polo World Cup, which will take place over the course of the next three days.
It was the perfect day to launch my new Equestrian collection, given these fearless and competitive ladies were the very inspiration for my spring/summer collection. Plus it was a beautiful day at the beach: warm, sunny and just the perfect amount of breezy.
BOOTH SET UP
Our Miss Nyet Booth was set up in the VIP area, adjacent to the grandstand, early in the morning.
THE POLO COMPETITION AND AWARDS CEREMONY
The polo tournament started around noon, and went on until about 5 pm.
The award ceremony took place around on the polo field at the end of the day. Winners were presented with the trophy as well as La Martina Polo Helmets and Grey Goose vodka gifts.
I was introduced by the Polo Life emcee to deliver a speech about the launch of my collection, and to present all the participants in the tournament with a new original creation from my Equestrian collection, the Stirrup Choker.
Judging by the ladies' reaction on the photo and video below, the choker necklace hit the mark.
Most players put it around their necks right away and  gushed that "It was the best present they ever received at this tournament!"
VIDEO EXCERPT OF DELPHINE'S SPEECH AT THE AWARD CEREMONY
These are the photos from the Beach Polo World Cup kick off party, which took place at the James hotel on Collins and 15th street in South Beach on Wednesday, April 24th, from 7 to 9 pm.
All the female polo teams who will compete tomorrow were introduced to the audience. Each team of three fabulous players is sponsored by various companies, such as Grey Goose, W hotels, or again E!, the TV network, which will be covering the event tomorrow.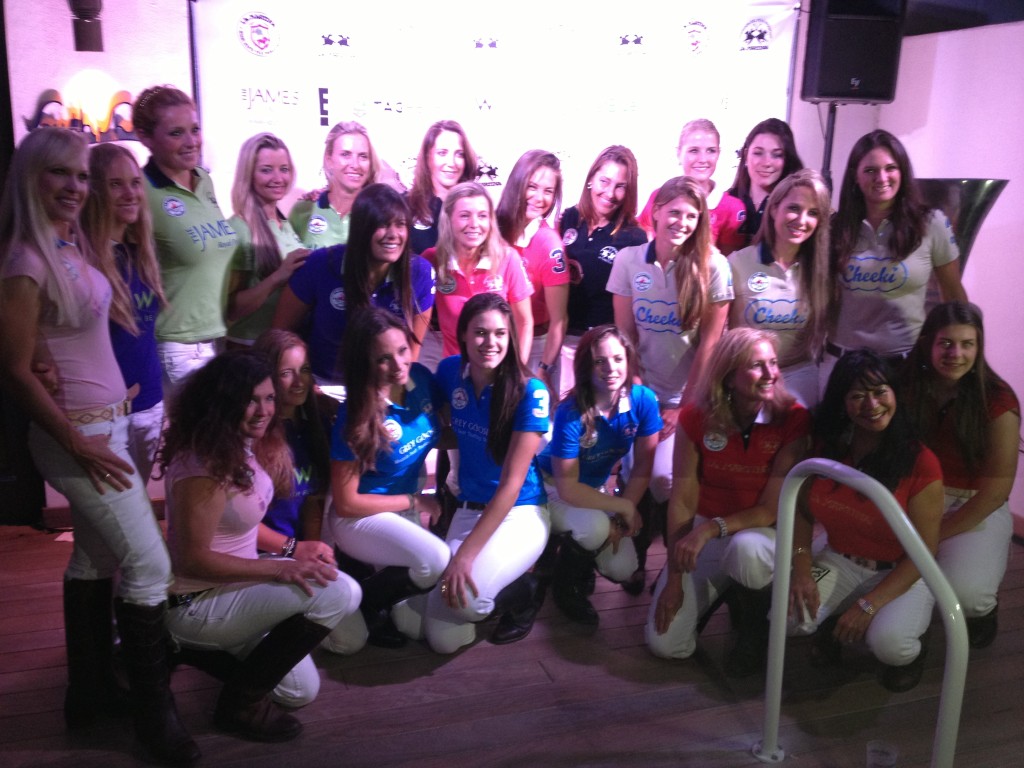 Here, at Miss Nyet HQ, we are all rooting for the LA MARTINA team, led by its three fearless players, including my wonderful friend CoCo, pictured in the middle. Needless to say, this is the team we are rooting for tomorrow!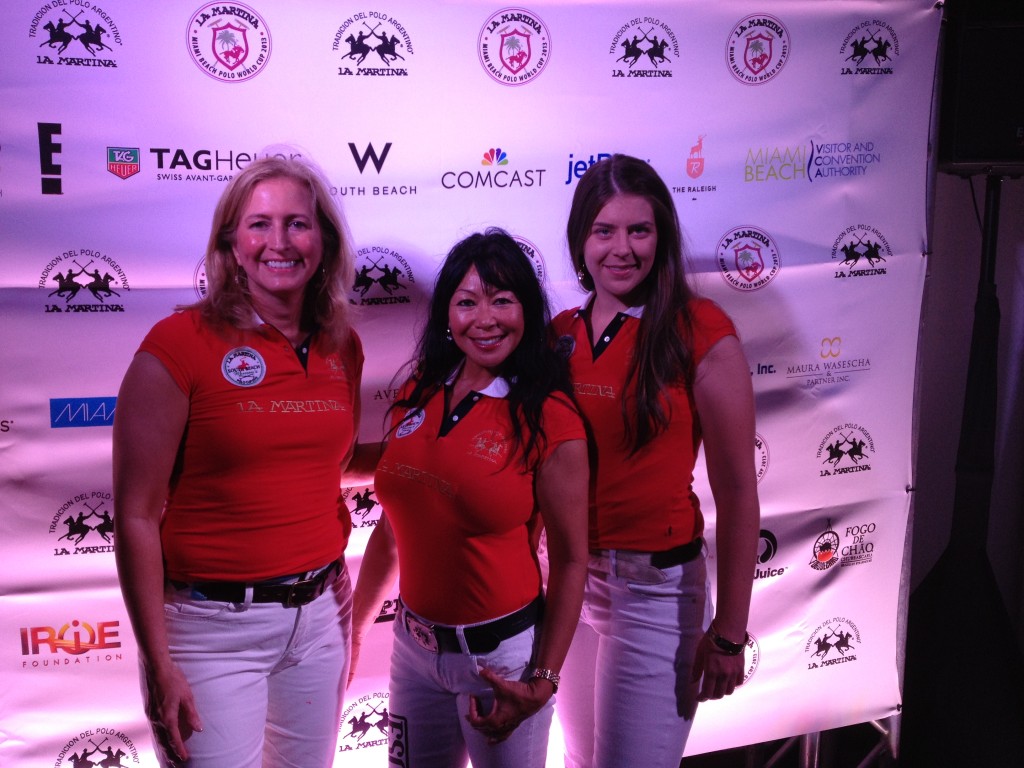 Everyone got to catch a glimpse of the gorgeous trophy, which will go to the winning female team at the end of the tournament tomorrow night.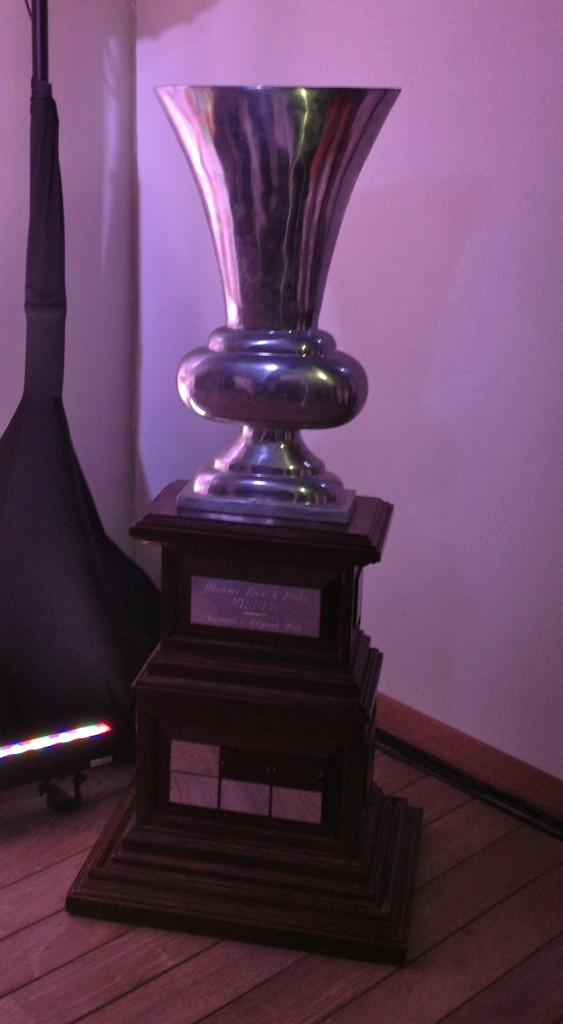 And last but not least, a picture of CoCo and I, before the craziness starts tomorrow.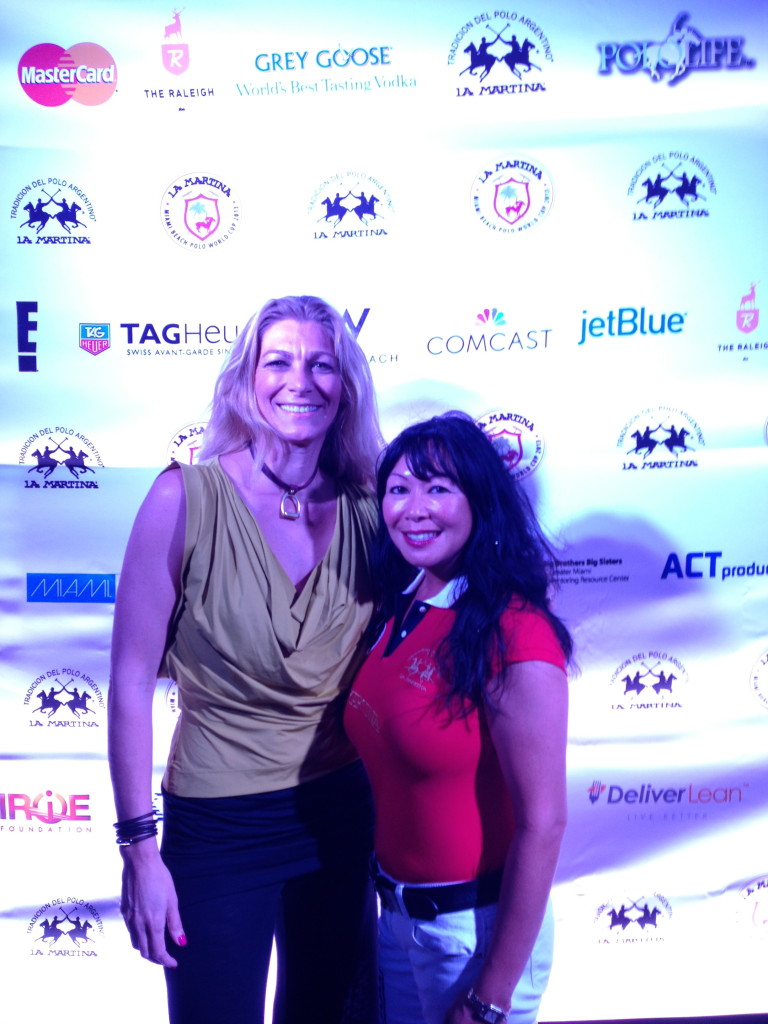 Stay tuned for more information about the Miss Nyet Jewelry booth, located in the VIP area, and photos about the female polo tournament tomorrow, Thursday is going to be an exciting day !