The 'Mélisende' Chainmaille Earrings
SILVER JUMP RINGS AND CHAINS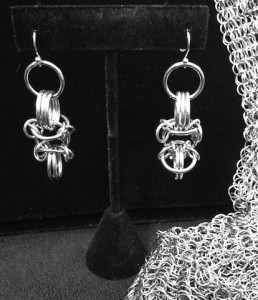 These chainmaille chandelier earrings incorporate jump rings weaved in an intricate pattern.
The earrings measure approximately 2 1/2 inches in height. While they make a big statement, they are surprisingly light to wear and won't tug on your ears.
– In the silver version, they are plated with Rhodium, which is a noble metal, resistant to corrosion, and a member of the platinum family. Rhodium plating is a common procedure utilized with jewelry to enhance the scratch resistance of the surface, while giving it a brilliant reflective appearance.
– In the color version, the rings are made of anodized aluminum.
The earring wires are platinum-plated.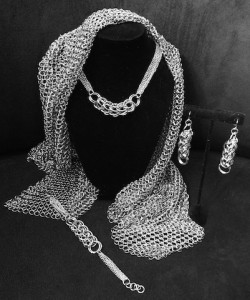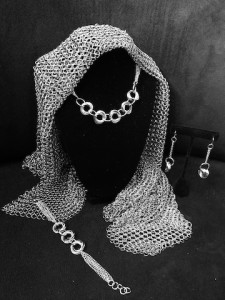 You may want to pair them with the  'Iseult' or the 'Alix' necklaces for a statement set.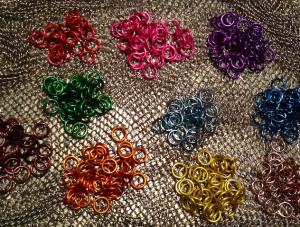 MELISENDE CHAINMAILLE EARRINGS (MNP-086)
BUY IT
US $60
The ear wires (platinum-plated) and small jump rings (rhodium-plated) come in silver tone.

 Click here to view Miss Nyet's Shipping and Handling policy.