The "Full Circle"
METAL-COATED CERAMIC BEAD, SILVER OR COPPER BEADS AND WAXED COTTON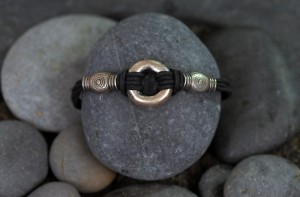 The FULL CIRCLE  bracelet is made of waxed cotton, with metal-covered ceramic beads surrounding a central metal loop. With a magnetic clasp.
The antique patina on the metal pieces gives the Full Circle a timeless look, a modern take on a tribal-type of bracelet.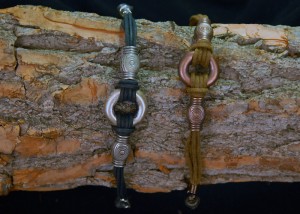 FULL CIRCLE BRACELET (MNP-033):
BUY IT
US $70
Click here for help in finding your wrist size.
Click here to view Miss Nyet's Shipping and Handling policy.