The Anchor Shackle Collection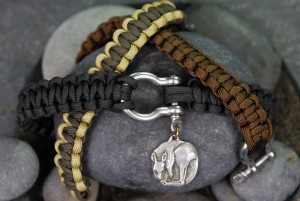 The concept of this collection, which includes bracelets, anklets and choker necklaces, is to put you in the designer seat, so you can create your own piece of jewelry from scratch: you get to pick the color(s), pattern(s), width and size, so each piece becomes a one-of-a-kind statement that reflects your personality.
Each piece is made with type III commercial Parachute cord, and finished with Miss Nyet's signature hardware clasp.
Parachute cord is a lightweight nylon kernmantle rope that is very resistant and will not rot in the elements.
As for the closure, I use a genuine stainless steel anchor shackle.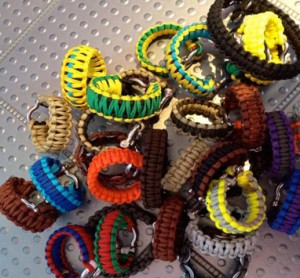 The result? A unisex bracelet that can be as colorful, or neutral, as you want it to be. One that will be sure to get your friends talking. Also it requires no particular care. The cord is very resistant to abrasion and the shackle will never rust. So, go ahead and wear it at the gym, take a swim in the ocean, shower with it on… Once you put it on, you don't need to take it off again if you don't want to!