A prestigious new location, at 900 n. Michigan Avenue on the 'Magnificent Mile.'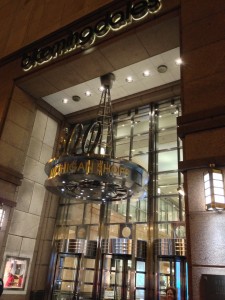 An alluring store, dressed in intricate hues of soothing grey and variations of fuchsias, which entices you to stop by for some much needed retail therapy.
 A selection of boutique designers you won't find anywhere else along Michigan Avenue, such as acclaimed jewelry designer Chan Luu, Haute Hippie, Johnny Was, and, yours truly, Miss Nyet Jewelry by Delphine Pontvieux, amongst many other talents.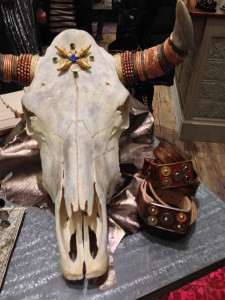 But that is not all. The Green Goddess, founded by philanthropist and entrepreneur extraordinaire Elyce Rembos, has a generous heart: its mission is 'to bring you unique items that reflect only the best and finest products with values of fair trade, recycled and environmentally friendly standards. Products designed and made with a conscience to help promote women in business, individuals with disabilities and families in dire circumstances here and abroad. A portion of these items fund The Green Goddess Charitable Foundation, which is a recognized 501(c) 3 charity.'
Browse the photo gallery of the store opening party for the third Green Goddess Boutique (the other two are located in Hinsdale, IL and on Armitage in Chicago,) which took place on Wednesday evening, and make the Green Goddess a mandatory stop to help you cross things off your holiday list!