Our World Underwater expo is now over. With an overall attendance of 10,000 + visitors over the weekend, it was once again a great success.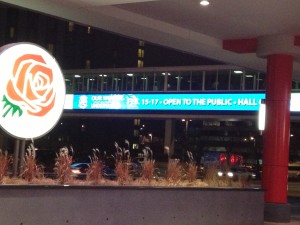 Miss Nyet was present at this year's edition for the first time, and it proved to be a wonderful and rewarding experience. Not only everyone in the Diving community is a pleasure to work with, but, being a scuba instructor myself, it was a great opportunity to see old friends in the business again, as well as meeting new people from all over the world.
Here are a couple photos of the booth I shared with Windy City Divers, led by the best Capt'n you will ever find this side of Lake Michigan, Jim Gentile. If you are yet to discover the beauty of underwater wrecks around Chicago, be sure to check out his website at: http://www.windycitydiving.net. Also present at the booth was Richard E. Hyman, who came from Connecticut to present and sign copies of his book "Frogmen." Richard is one of the few Americans who dove and worked with legendary Captain Cousteau aboard the Calypso, back in the 70s. Needless to say, it was an honor and a privilege to get to hear him talk to me about his adventures as underwater photographer! You can read more about him  and his book here: www.richardehyman.com.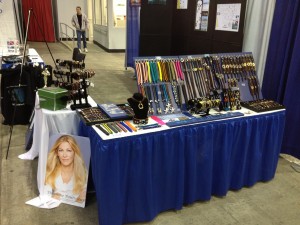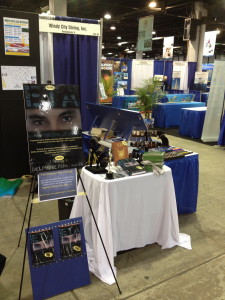 Many visitors stopped by the booth to look and buy our jewelry, as well as copies of my novel ETA-Estimated Time of Arrest.
The definite best sellers at the show turned out to be the sailor choker, which I am wearing around my neck in the photo below, the leather cord pirate bracelets and, of course, the now classic anchor bracelets. Check them out, they are all available to order through our website!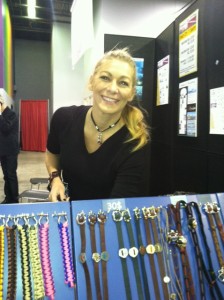 And last but not least, I am proud to announce the winner of our OWU raffle, R.Rumble from Dive News Network, who wins a Latigo leather anchor cuff!
Congratulations, you will receive your prize in the mail very soon!