Following in the steps of THE SAILOR necklace/choker, comes its cousin, THE STAR.
Also made of parachute cord and fully adjustable, the STAR comes with a silver-plated sea star pendent that measures over two inches in diameter.
As for the silver-plated beads, which serve to adjust the size of the necklace, they come in the shapes of an open-mouthed fish, a cute little sea star or a seahorse.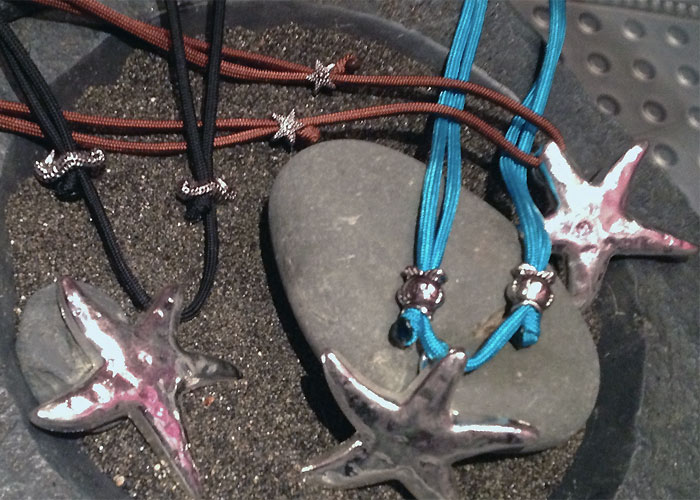 Just like the Sailor, you can choose between a rainbow of colors, 33 in total.
But unlike the sailor, we do not recommend you get this necklace wet. Since it is plated in silver, getting it wet or in contact with certain chemicals could cause the silver to tarnish.
Create yours today!